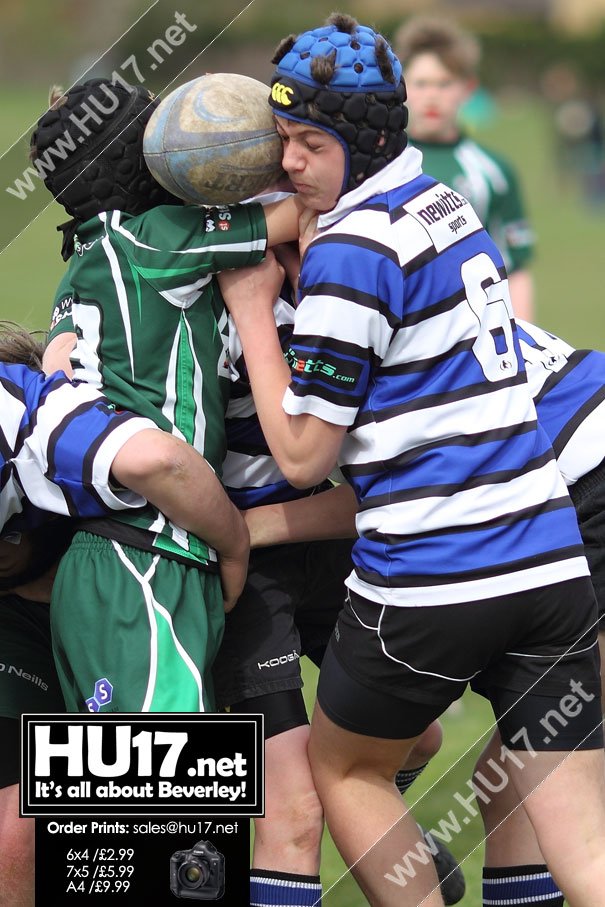 Beverley Rugby Club under 15s despite putting in a gutsy performance were beaten by Driffield at Beaver Park.
Beverley were missing a host of players going into the game and soon found themselves 12 – 0 behind.
The home side did however get themselves back into the match with a converted try.
However, a solid performance by Driffield in the second half saw the visitors score a further 14 points to seal victory.
Final score: Beverley RUFC 7 Driffield RUFC 26
Related Content:
Beaver Park
,
Beverley RUFC
,
Beverley Rugby Club
,
Beverley Sport
,
Driffield